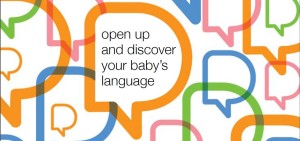 Your Baby is talking to you.  Now you can understand.
Every baby is born with a natural ability to express their needs – through sound. What was once thought of as crying is now known as a unique and universal language, thanks to Australian mom Priscilla Dunstan. Experience the benefits of Dunstan Baby Language for yourself.
Priscilla Dunstan was born with a remarkable gift. When she was a young girl she could hear a Mozart piece and play it back, note for note on her violin. Her father, a Lecturer at an Australian university, realized Priscilla had a photographic memory for audio patterns. But it was not until she heard her newborn baby crying that her gift took on a profound new meaning. Where others had hear cries, she heard a language. Thanks to Priscilla's unique gift, parents can now understand what their baby needs. Having a baby is one of the most joyful, yet stressful, experiences in life. Dunstan Baby Language lets you hear exactly what your baby needs: leaving you calmer, happier and able to enjoy this precious time. Now when you listen to your baby, you'll hear a whole different story. The Dunstan Baby Language course is made up of two 2 1/2 hour sessions (for a total of five hours) and includes detailed information on breastfeeding and newborn care with hands-on practice. The course costs ₩400,000; the Dunstan DVD can be purchased separately.
MorningCalm supports the Planet. We provide our handouts in digital format and encourage our class participants to bring their tablets or notebooks. Printed handouts are available at an extra charge.
Class enrollment: minimum four participants, maximum ten.