"If you don't know your options, you don't have any". (Diana Korte and Roberta Scaer)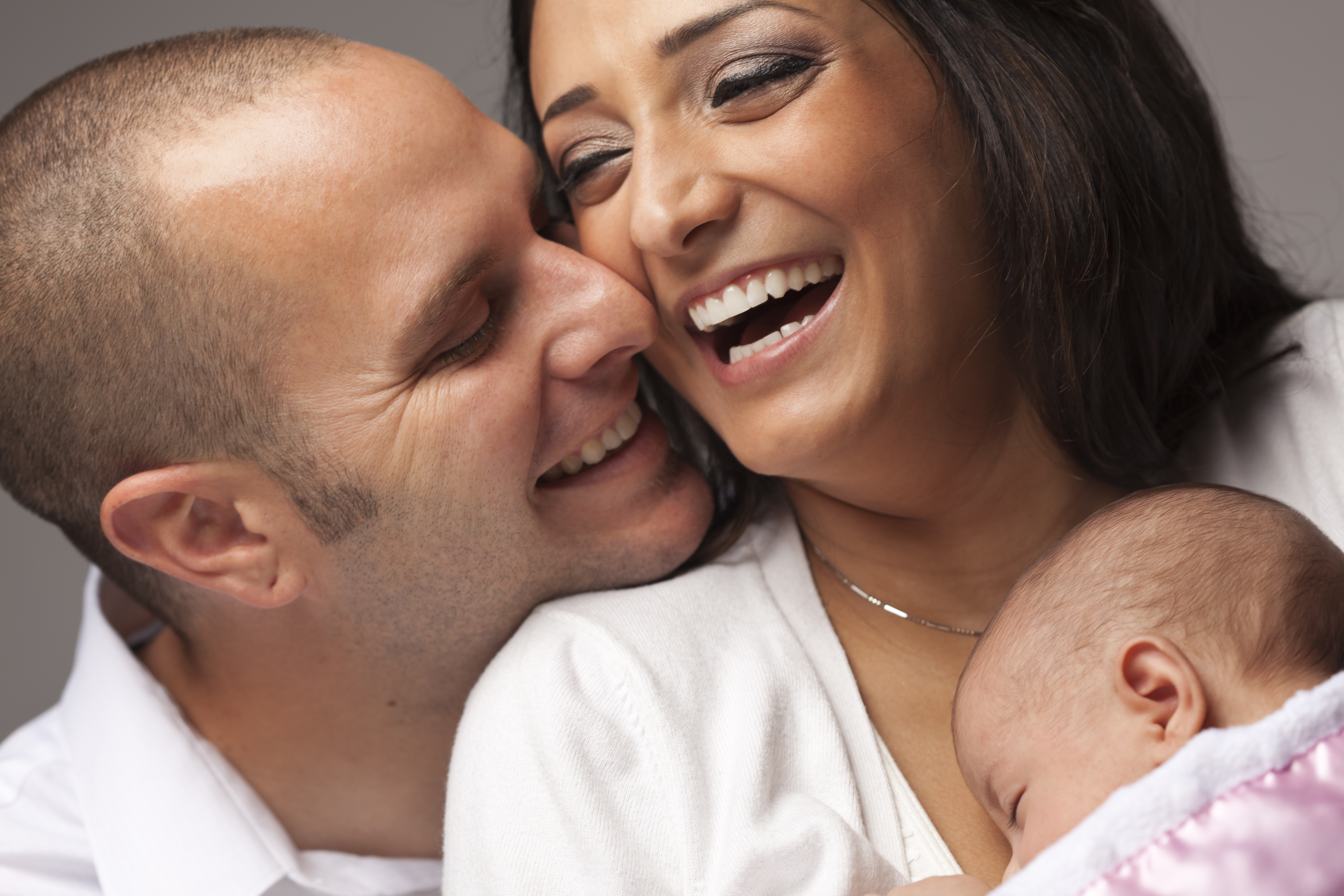 In the highly hierarchical (and at times seemingly illogical!) Korean medical system, it is common for expats to feel lost, and laboring women have to deal with an added layer of vulnerability. Stress and fear are contagious, and the most supportive of partners can feel overwhelmed when faced with the reality of the birth process, thus transmitting that stress and fear to the labouring mom. Birth can be unpredictable in any country and any setting, but it is especially crucial for expat parents to approach labour with calm and confidence, and arm themselves with knowledge, understanding their options and having effective communication exchanges with their chosen caregivers.
Whether you are planning a natural, unmedicated birth, or you prefer to keep your options open and take full advantage of medical forms of pain relief, a childbirth preparation course will provide you with the tools that will allow you to go through labour and birth confident and serene, and deal with unexpected situations should they arise, ultimately leading to a positive experience.
The class environment is informal and relaxed; couples are invited to attend together and participants are given plenty of opportunity to interact, ask questions, and practice skills and techniques. You will learn the basics of labour and birth, watch and discuss videos showing different birthing experiences, practice positions and relaxation techniques that can be helpful during labour, and learn all about the reality of giving birth in South Korea. Then, we will focus on the new addition to your family, exploring the basics of breastfeeding, diaper changing (with hands-on practice for dads!), sleeping, bathing, and comforting a baby in distress. We do so with the help of Dunstan Baby Language, a system that helps you identify the different cries newborns make and allows you to respond to your baby's needs sooner and without stress.
Our Childbirth, Breastfeeding & Newborn Care Classes consist of a total of 12 teaching hours, divided into three four-hour sessions (or two six-hour sessions for travelling classes). Our classes are tailored to the needs and concerns of the participants, so no two classes are ever exactly the same. Our topics generally include:
The cornerstones of a healthy pregnancy, labour, and birth: nutrition, exercise, posture, and mental attitude;
How labour unfolds: basic anatomy, the normal physiology of labour, the role of hormones,
How to know when you are in labour and decide when to go to your birthing facility;
Sensations Vs Emotions of labour: the Fear-Tension-Pain cycle;
Comfort techniques and relaxation tools: massage, positioning, counterpressure, heat and cold therapy, vocalization, breathing, and relaxation skills (with hands-on practice);
Medical pain relief options: how epidurals work;
Identifying your expectations for birth and finding the right care provider;
Effective communication with your medical attendant and decision-making skills;
Common interventions in Korea and drafting a birth plan that works for you;
The basics on C-sections;
What happens immediately after baby's birth and the importance of those first few moments;
After-care for moms (vaginal/medical births) and common postpartum issues;
Breastfeeding basics: basic anatomy, supply and demand, latching and positioning;
Bottle feeding, formula feeding, and pumping;
Common breastfeeding challenges: engorgement, low supply, thrush, mastitis, tongue tie, etc;
Sleep basics: how much sleep do babies need, regressions, scheduling;
The importance of burping;
Colics: why they happen and relief options;
Changing and bathing a baby (with hands-on practice);
Tuning in to your baby with Dunstan Baby Language;
Finding time and space as a couple after baby's born.
Our Childbirth, Breastfeeding & Newborn Care Classes cost ₩550,000 (VAT included), covering attendance for both mom and her partner (or another supporter), handouts, and light refreshments. In an effort to support the Planet, our handouts are provided in digital format and we encourage our class participants to bring their tablets or notebooks. Printed handouts are available at an extra charge.
Classes are held in Busan and anywhere there is demand for a minimum of three couples.
If you live too far away from one of our main locations, travel a lot, or simply prefer completely individualized childbirth classes in the comfort of your own home, our private classes are perfect for you. The topics stay the same, but they are covered in fewer hours, and can be even more easily adapted to your specific needs. For second-time parents, refresher classes are also available; these include a debriefing of previous births, a recap of coping techniques for labour, an overview of how to make decisions leading to the birth you want, as well as strategies for preparing siblings for the new arrival.
Private classes cost ₩75,000 per hour plus VAT, and there is a minimum booking of two hours.
Private Childbirth, Breastfeeding, and Newborn Care Classes (8 hours): ₩660,000 (VAT included)
Private Refresher Classes  (4 hours): ₩330,000 (VAT included)
Private Refresher Classes including Breastfeeding (6 hours): ₩495,000 (VAT included)
Fees include participation for mom and her partner or other accompanying support person, handouts, and email support whenever you have questions. For travelling classes, transportation fees apply.